Please help us share this movie link to your friends to support us improve our service better in future

Share Evil Roy Slade movie to your friends. Give your friend a hug :)

And we wish you have a great day & Enjoy watching movie! Thank you.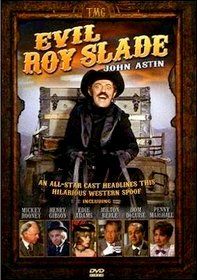 Movies:
Evil Roy Slade
Director:
Jerry Paris
Cast:
Mickey Rooney, Dick Shawn, Henry Gibson
Production Co:
Universal TV
Genres:
Comedy, Western
Runtime:
97 min
Country:
USA
Release Date:
1972
Evil Roy Slade, the meanest villain the West has known, meets a beautiful young woman who persuades him to change careers from train robber to family man. He is pursued by Marshal Bing Bell, while a helpful psychologist teaches him to live without weapons...